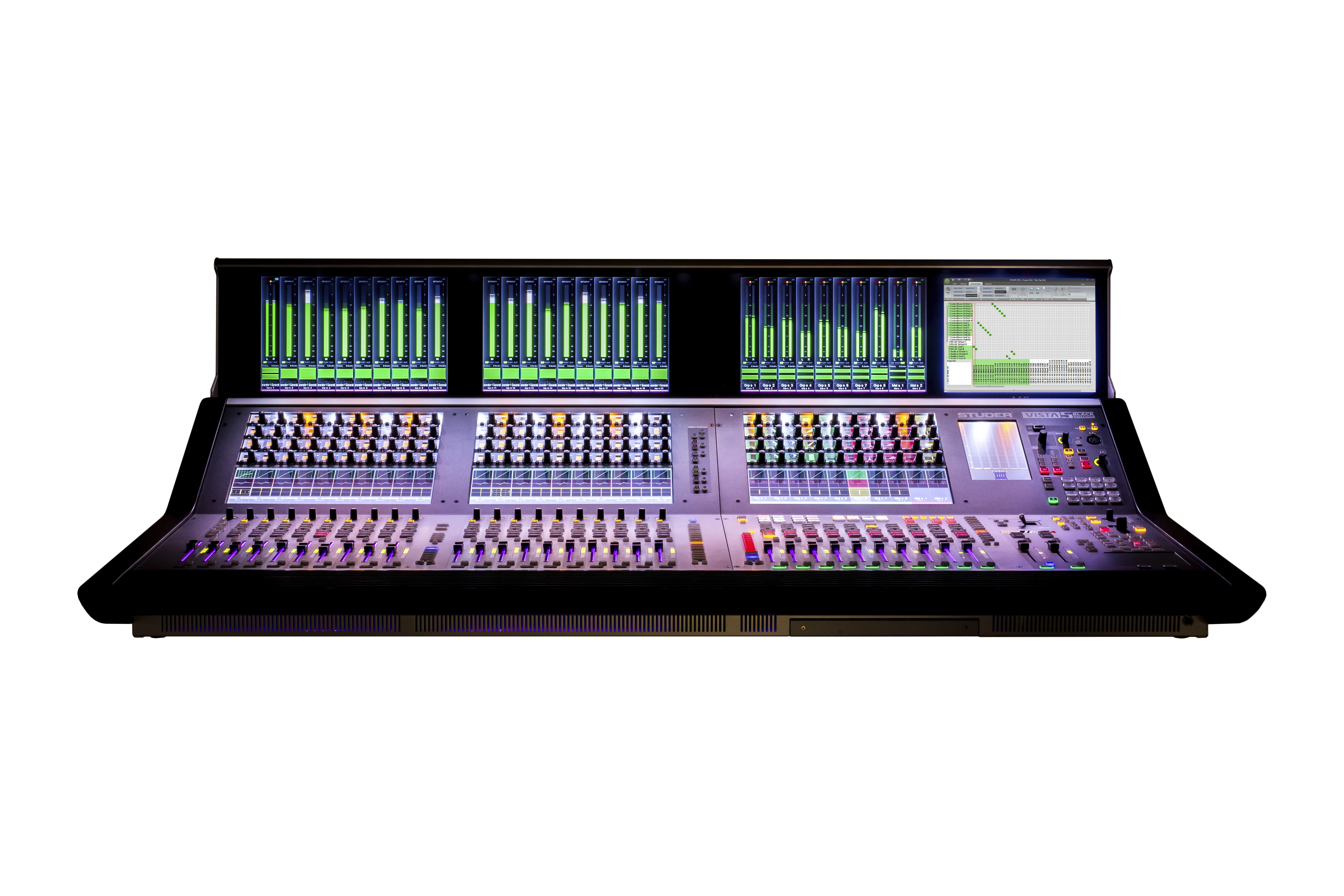 Harman Professional Solutions has announced the release of the Studer Vista 5 Black Edition console. Built upon the Vista 5 M3 mixing console, the new Vista 5 Black Edition brings more advanced capabilities to the platform with the addition of the Studer Infinity Core processor.
Studer Vista Black Edition consoles were designed to deliver the flexibility and advanced features of Vista mixing surfaces to a more cost-conscious market, bringing Studer's legendary sound quality to even more applications, including radio and TV broadcast, OB trucks, houses of worship, performing arts, and more. "The response to the Studer Vista 1 Black Edition has been very strong," said Mark Hosking, director, broadcast sales at Harman Professional Solutions. "The larger Vista 5 Black Edition opens up more potential applications offering the same sleek look but in a scalable mixing system. And because it is built upon the Infinity Core processing engine, it can deliver full processing redundancy in a very cost effective, yet full featured console with the sound quality our customers expect from Studer products."
The Studer Vista 5 Black Edition is available in 22, 32 and 44 fader sizes, and supports an optional TFT meter bridge. The console's features include Studer's unique Vistronics interface and FaderGlow technology, as well as the Infinity Core's advanced capabilities such as Dynamic EQ plug-ins and full Core redundancy with up to 1,000 MEQs (Mono Equivalent Channels). The Vista 5 Black Edition supports any of Studer's range of Infinity Core products, including the Infinity Core 300, 600 and 1000, as well as the new Studer Infinity Core Commercial off the Shelf (COTS) solution. This IT-friendly solution allows customers to run Studer's real-time audio processing on their own server hardware just by adding a standard PCIe Infinity CoreLink card.
"We are exceptionally excited to bring the Studer Vista 5 Black Edition to market," said Hosking. "The combination of advanced features and compelling price point make this an excellent solution for a wide range of applications in today's market."