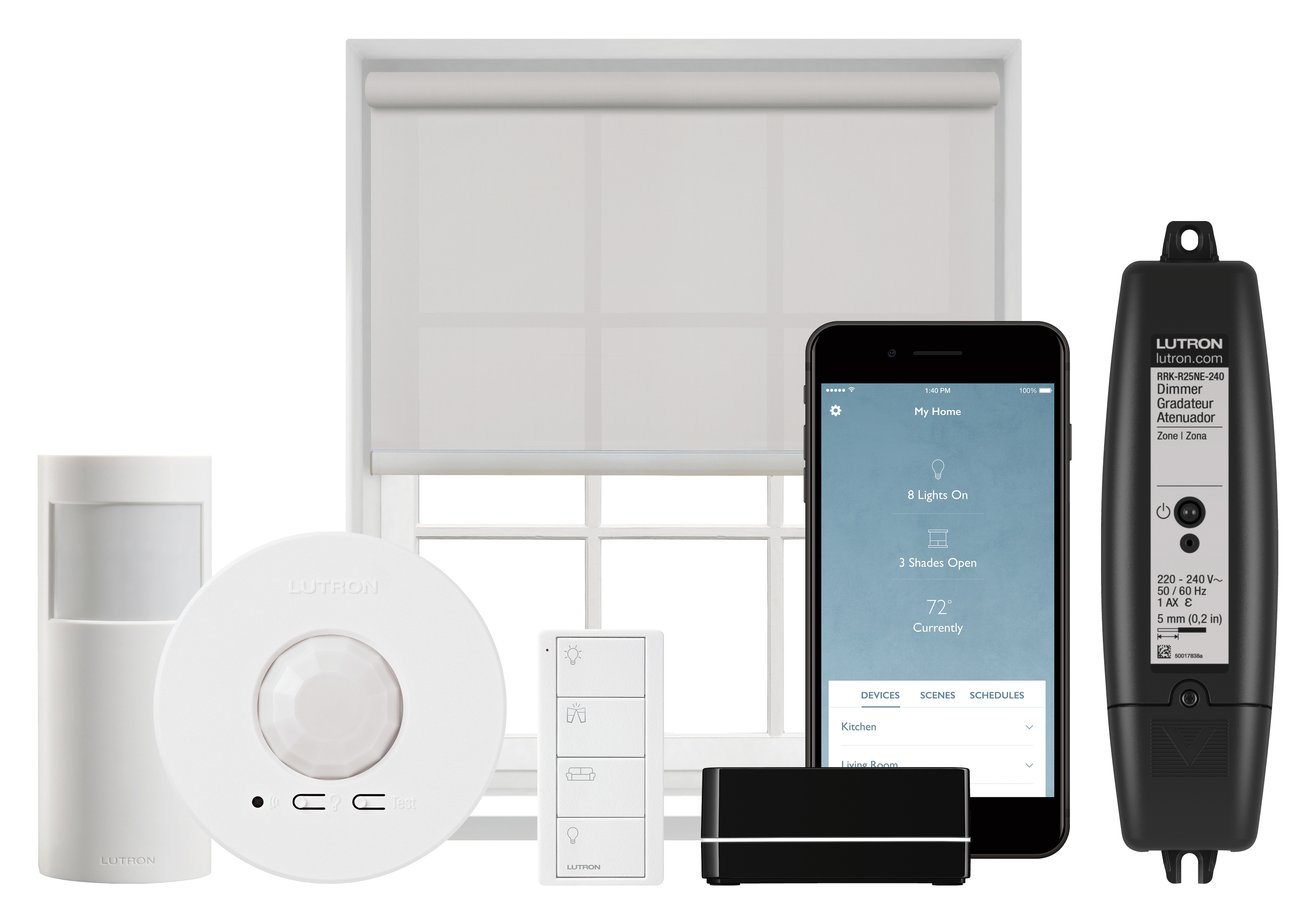 Lutron has announced the release of RA2 Select, a whole-home lighting and shading control system.
The system provides smart home capabilities, personalised control and added convenience for the homeowner. A free app allows users to monitor and adjust lights and blinds on their smart device wherever they are. RA2 Select also integrates with other smart home technologies bringing added simplicity to the smart home, including Amazon Alexa, Apple HomeKit, The Google Assistant, Honeywell Wi-Fi Thermostats, Nest and Sonos.
"Modern technologies such as voice assistants, alongside our growing comfort using wireless products, have increased demand for fully integrated solutions," said David Ribbons, senior director of sales, Europe & Africaat Lutron. "Early smart home devices were aimed at entertainment, but now control of comfort and environment are following closely behind. Lutron has served the luxury market for smart connected homes for 20 years and we're excited to bring that same level of quality and reliability to a wider audience.
"RA2 Select puts total control in the hands of the end-user – allowing them to manage and personalise their system in any way. This makes it an ideal solution for homeowners who want the benefits of a professionally installed smart home system, but also the flexibility and power to make their own changes via the app."
The wireless system makes it ideal for retrofit applications and can save costs in new construction. The only wiring required for RA2 Select is the in-line dimmers and switches. The Main Repeater is simply plugged in to a wall socket for power and connected to the home network for integration. Auxiliary repeaters can be added to extend the range of the system for large homes.
All wall switches, dimmers and sensors are wireless and do not require any intrusive work. This means decorating can be finished before the wireless switches are fitted. For any existing switches, the wired switch is removed, existing cables terminated in the backbox and the Pico faceplate is installed in its place.
RA2 Select lets the user control lighting and blinds on their smartphone or tablet using the free Lutron RA2Select app. This means homeowners can control lights, blinds and temperature in their home or from anywhere in the world. The 'All Off' function can turn off all lights and close all the blinds with the press of a single button.
The Pico remote is a keypad that allows users to control the system anywhere in the home. It comes with an intuitive scene icon, which is fully customisable, so users can add personalised scenes to control multiple lights and blinds together at the touch of a button. For example, creating a 'Movie' scene that dims lights and lowers blinds as the movie begins, or a 'Goodnight' scene that turns off all lights and closes blinds before the user drifts off to sleep.
RA2 Select also includes functions such as:
Scheduling – Schedule lights and blinds to adjust automatically at set times of day. The system tracks sunrise and sunset times based on location, so your outside lights turn on or off at the right time every day. Turn lights on to a soft level and slightly raise blinds every morning and close them during the night.
Arriving/Leaving Home – This feature controls lights based on location and can turn lights off when the house is unoccupied and turn them back on when the occupants return.
Smart Away – The 'Smart Away' feature randomly turns lights on and off during the evening when the home is unoccupied. This can be manually triggered in the app at your convenience or automatically triggered if the 'Arriving/Leaving Home' feature is turned on. 'Smart Away' can also be triggered using the Nest 'Home/Away Assist' feature.