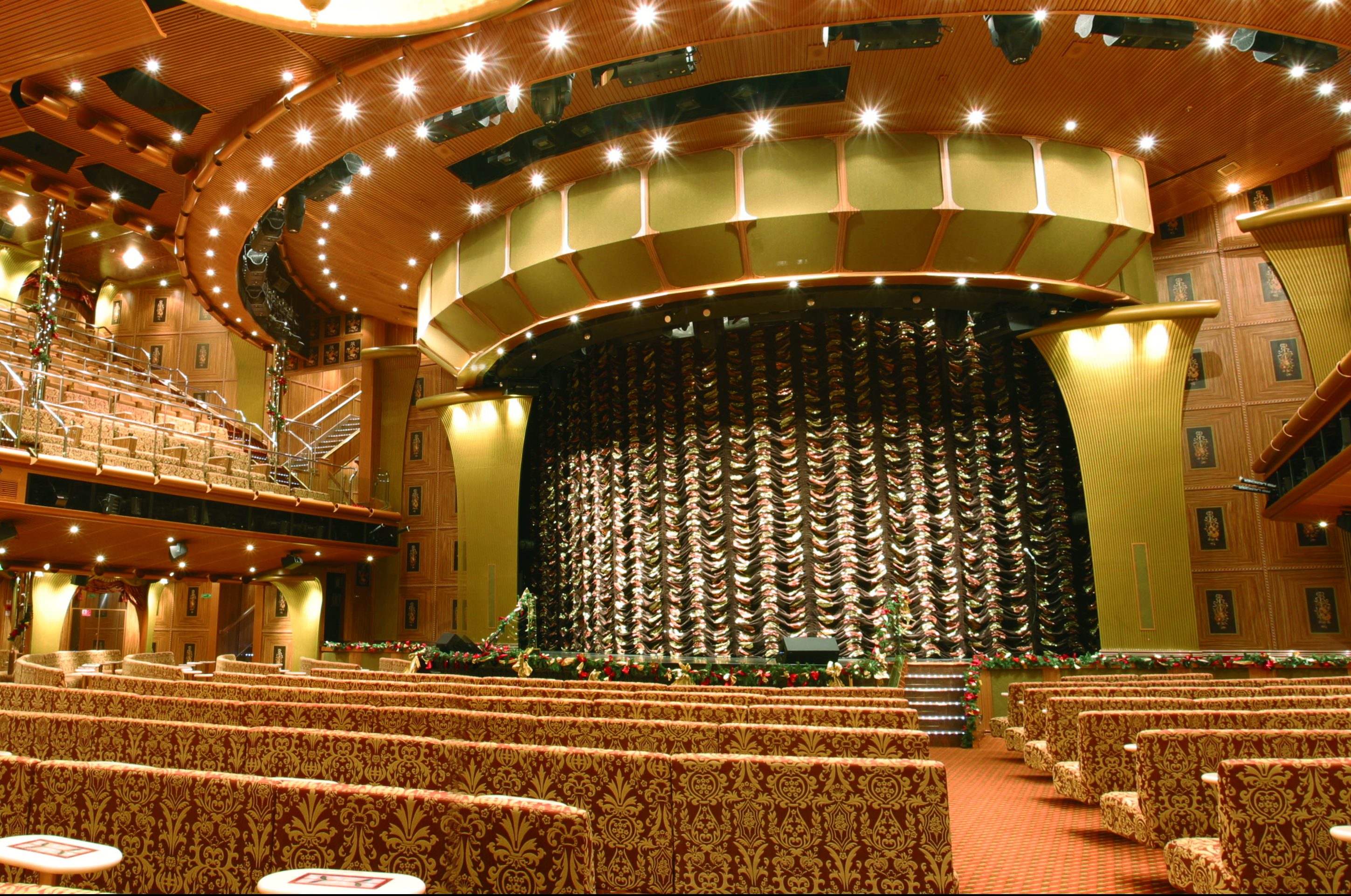 A recent spell in dry dock enabled Costa Cruises to upgrade the technology on board two of its liners before the winter cruising season, reports Mike Clark.
As well as being Europe's largest cruise operator, Costa Cruises has won the award for the top cruise line in the Best Mediterranean Itineraries category in Porthole magazine's Readers' Choice Awards for 18 years consecutively. To make major improvements that would further enhance its guests' cruise experience, including widespread upgrades to their entertainment technology, Costa recently took two of its liners – the Costa Pacifica (114,500 gross register tonnage and 1,504 cabins) and the Costa Magica (103,000 GRT, 1,358 cabins) – into dry dock in Marseille. Following the upgrades, the liners returned to active service, heading off to the Caribbean for their scheduled winter cruises.
Paolo Campanelli, Costa's executive technical-artistic specialist for guest experience and on-board services, explains: "In a few words, to improve quality, modernity, power consumption and above all guest experience and comfort on Magica and Pacifica, we installed new audio and lighting systems in all the lounges and in the main hall. An LED screen was installed in Magica's main lounge and on the Pacifica a new LED wall was installed at the main pool, and the broadcast room was completely replaced with a new full HD system and a new editing desk."
With the exclusion of the broadcast room and in-cabin TVs, the installation was carried out by specialist firm Videlio-HMS.
Reduced sound spill
On the Costa Magica, K-array sound systems were installed in the Grand Bar and in the Atrium. In the latter, even with a full dance floor the sound isn't muffled, with high sound pressure levels on the dance floor and lower levels all around during the numerous events staged in the area. The Aft Lounge also has a new K-array system and, as well as sound quality, all three set-ups ensure a great reduction in acoustic pollution in the cabins above and below, thanks to the systems' design and configuration.

As far as lighting is concerned, Campanelli continues: "In the Magica's theatre, considering the amount of conventional lighting ETC fixtures, all the challenges for the maintenance and the high cost of the lamps, Videlio-HMS developed a RGBW fixture that can fit into the existing ETC module. Sixty were provided for this project and, with some modification in the dimmer room, we are getting the old conventional technologies integrated as LED RGBW, and the entire light rig is therefore LED. These units were installed already on Costa Favolosa during its last dry dock, and are fully functional with extremely positive results. Replacing conventional lights with LED fixtures ensures lower power consumption and heat dissipation, there are no more gels and scrollers to change and maintain and light emission is better."
This policy was applied throughout, with LED lighting fixtures deployed in the Grand Bar, Atrium, Disco, Aft Lounge and at the pools.
New lighting control went into the Theatre in the form of an MA Lighting grandMA2 console. As well as ensuring consistency with other Costa ships and an easier handover for technicians and operators, this features more functions and is faster to program than its predecessor, and can handle the media server used for the LED screen.
The Grand Bar, Atrium, Disco, Pools and Aft Lounge lighting now have new DMXPEN control units.
Video enhancements
More key innovations to the Magica are to be found on stage and in the theatre's FOH booths. These include a 46sqm Huasuny 6.25mm flexible LED screen and a Mosaic Tools media server, installed to provide enhanced show and TV format quality. Video content is also played out via two new 6,200-lumen Panasonic laser projectors (another 6,500-lumen model was installed in the Gran Bar Salento).

The new redundant digital playout system (provided by a pair of 6-core Apple Mac Pros running Digital Performer or QLab3 software) provides improved sound quality, more flexibility and an immediate hot-switch to a back-up system if necessary.
Campanelli adds: "We upgraded the room's audio DSP to a new series by Symetrix. These new units are now in production and fully supported by the manufacturer. AMX and wall control panels are also supported by the new series and can be natively interfaced. Due to the size of the Main Lounge's DSP rig/rack (six EDGE units), this area required particular attention and all installation activities had to be carefully co-ordinated."
Upgraded control
As well as providing more options and automation facilities, the upgrade of the AMX system with a series of integrated controllers also ensured consistency with other ships.

As well as the Theatre, where controllers are in the sound and lighting booths and on stage, the AMX upgrade on the Magica also involved the Aft Lounge, Broadcast Room and Grand Bar.
Campanelli comments: "The new generation of AMX controllers make all use of Ethernet communication, which gives us the opportunity to have a much more stable system with complete interaction and compatibility with all the present devices. In addition, future compatibility with new technologies that will hit the market in the next few years is ensured as well. A complete reprogramming of the automation system was also carried out by the technical team."
K-array loudspeaker systems also played a key role in the Pacifica's technical upgrade, with line array elements, subwoofers, full-range speakers and self-powered stereo systems installed in the Grand Bar, Atrium and Aft Lounge.
On board the Pacifica, apart from a quartet of Highlight LED PAR fixtures, the new lighting installed in the Pacifica's Grand Bar Rhapsody, Aft Lounge and Atrium features a combination of LED fixtures by DTS (moving head units, profiles and bars). Here too, a series of Videleo-HMS custom LED modules converted 48 ETC Source Four fixtures to LED technology.
On-board background music required a degree of ingenuity. Campanelli explains: "As we were unable to find off-the-shelf software that fully met the requirements for our ships and our guests' comfort, we designed our own, based on software developed by Luciano Minichiello [the inventor of DMXPEN]. We worked in co-operation and in close collaboration with Costa's Entertainment department to ensure perfect 24/7 musical entertainment, simple operation, easy connection to LES [the Local Entertainment System] sound systems and a truly 'cruise-grade' product.
"Regular programme and content updates (provided by Costa) will ensure that soundscapes are always contemporary, fresh, up-to-date and perfectly in harmony with our requirements. Features include full redundancy, constant sound pressure and dynamics, cross-fade between all the songs, and specific playlists according to time of day. [Also, we can ensure] the same song isn't repeated before a set time, celebration music can be automatically inserted in playlists, music can continue even during blackouts and more." The next release, he adds, will include a capability for GPS-related playlists, where the music varies according to the ship's geographical location.
In conclusion, Campanelli enthuses: "It was a source of pride for us to be able to collaborate for all these projects with Italian companies that represent 'Italian excellence' in entertainment, recognised worldwide, such as K-array and DTS."
www.amx.com
www.blackbox.com
www.cisco.com
www.costacruise.com
www.directout.eu
www.dmxpen.it
www.dts-lighting.it
www.figure53.com
www.highlite.nl
www.huasuny.com
www.k-array.com
www.malighting.com
www.mosaic-tools.com
www.motu.com
https://panasonic.net
www.rme-audio.de
www.roland.com
Home
">www.symetrix.co
www.videlio.com/videlio-hms.html